This post may contain affiliate links. Read our full disclosure here.
Do you ever wonder what it would be like to start a career on Blogging or Youtube and start asking yourself the question " Which is the best platform"?
Yes, this is one of the most common questions asked by online workers. Blogging and youtube are the most propitious platforms you can leverage and make profits with your eternal insight & skill. With so many people obtaining profits through these platforms, more people are eager to embark on this venture.
Simply put, both Youtube and Blogging allow you to share your expertise with the world. Once your content is embraced by your audience, you can earn plenty of money. All you need to have is a bunch of knowledge. These days, people are more interested in acquiring knowledge on the internet. We have multiple platforms to learn, but blogs and YouTube are the most popular. Whether you watch videos or read the information, it's a choice people have.
Consequently, beginners get trapped in a rabbit hole & get dubious about which platform to start with. So in this article to clear all your concerns, we've discussed the major features of blogging and youtube to answer your questions.
What is Blogging?
Blogging is a career in which you publish information about a specific topic on a website & share it on the internet. Assuming you search on google "How to lose weight" there would be thousands of results through the page, out of all, when you click on the first link, you get to see an article about how to lose weight.
That's what we call a blog in technical terms and the person who writes the article is an "author" a.k.a blogger.
As we run across the number of searches & questions, we stumble on tons of different blogs on google. Whether it is, News blog, Fashion blog, Health Blog, How to topic blog, Movie blog, and many more. You must decide on a topic for your blog & a niche that interests you. Ultimately, blogs are primarily about providing information and making money through a variety of methods.
Read more: How to Start a Blog ( Free Easy Guide for beginners ).
What is Youtube?
Youtube is a video-sharing platform in which you upload videos, watch videos, interact with like, share, and comment. I imagine most people here know what YouTube is and how it works. You must have come across channels on themes of technology, make-up tutorials, how-to tutorials, Health, games streaming, and entertainment which are all similar to the blogging platform.
Read more: How to Start a Youtube Channel
Differences:
Now let's talk about the differences between youtube and blogging
1. Startup for Youtube & Blogging
Blogging :
To create a blog, you are gonna have to invest money in web hosting and a domain. Web hosting is a service that hosts & stores your website files and makes them accessible on the internet. It is how your website is live on the internet. Usually, a domain is a blog name that precedes .com or .in.
You may find it difficult to create a blog if you're a newbie. For this reason, we've explained about starting a blog in simple terms How to Start a Blog.
Youtube:
Creating a youtube channel is easy-peasy. It requires only a Gmail account. The process goes like this:  You create an account, open youtube, click create a channel at the right top.
BOOM, you've just created the youtube channel. If ever there was an easy way to launch an online platform, it would be YouTube. It requires zero investment.
Summary: Blogging requires an investment. Whereas youtube doesn't need it.
2. More Monetization Options for Blogging
Blogging :
Currently, there are billions of blogs making millions of dollars every month. Among them, Huffington Post is the world's top-earning website. Take it as inspiration and make grab some cash by working on your website every day. However, it's not easy as you think it is, earning money in blogging is a bit difficult compared to youtube.
In the initial years of their work, most bloggers aren't paid unless they gain traction. The challenge with blogging is that you are going to face a lot of competition from other top blogs, but that doesn't impair your ability to grow. What you need is a piece of better content than others.
One of the most common ways to earn money from blogging is through AdSense. Adsense is a program that allows you to display relevant advertisements on your blog posts. When users click on an ad, you get a share of ad revenue. But it isn't as simple as it sounds, you may be rejected on the first attempt, so make sure your website is optimized with merit content & a clean theme.
Here's how I got approved for AdSense: How to Get Approved For Google Adsense
The second common source is affiliate marketing. Affiliate marketing is the process of earning a commission by promoting other company products. Simply, when a buyer clicks on your link given by the company, you are paid by that company a commission.
Affiliate marketing has been a lucrative platform for online workers. In fact, it is proved to be more successful than AdSense. You can even earn millions with the method of affiliating. It's surely one of the tactics you must apply in blogging.
Also, other alternatives :
Media.Net
InfoLinks
Sponsorships
Read more: Best Alternatives for Google Adsense
Youtube:
Earning on youtube is similar to blogging. Earning money is a steady process everywhere. It's not an overnight job; all you need to do is work on your videos and produce quality content if you want a stable and progressive income.
When it comes to monetization, Adsense is also a common source on youtube. But, here's the tricky part.
You can't monetize your videos unless you have 4000 watch hours & 1000 subscribers. It's a standard imposed by youtube to avoid third-rate channels. Despite of all that,  most youtubers regard Adsense as the primary income source. It's in fact shown to be more effective on youtube than on blogging. That's because Adsense ads are displayed in video format which is more interactive than static images on websites. This is why YouTube creators earn more adsense money than bloggers.
Furthermore, you will receive opportunities from various companies to advertise their products on your videos in exchange for cash.
Summary: The earning process on both platforms is slow. But, Blogging has more monetization options, while youtube has more scope for adsense.
3.Content Alteration on Blogging and Youtube
Blogging :
In some cases, there's a chance you may make grammatical errors in the article. But, it's not a big deal considering the fact that you can re-edit even after you published it on the internet. On top of that,  you can even add more information to make your article more elaborate & informative. With regards to re-correction, there are no restrictions regarding content editing.
Youtube:
On YouTube, the main bugger is when you discover mistakes in published videos, and there's no way to fix them. The only option you have is to delete and republish after eradicating the errors. It is one of the drawbacks you will encounter in the youtube career.
Summary: You can modify the information in blogging, while it is not possible to alter the published video.

4. Preference over Blogging or Youtube
Blogging :
The blog is a site in which you read the information in the message or written form. Some people may prefer to acquire their knowledge in text format. They prefer to learn through online reading and blogging over YouTube videos. Although, not everyone share same tastes.
Youtube:
It is a platform in which you learn information in form of videos. Various people acquire knowledge in the various ways. Some people are more apt to consume knowledge through reading, while others simply prefer watching videos. People who prefer videos over reading prefer YouTube over blogging.
Summary: People have different preferences, you may prefer blogging or youtube.
5. Enough Courage to Make Videos
Blogging :
Blogging is all requires a bunch of text & your knowledge, it doesn't need your face. It is more favourable for introverts & people who are timid & bashful. They rather chose to blog.
Youtube:
Initially, when you're thinking of starting a youtube channel. You have to decide whether to make the video voiceover or face-to-face. If you do, you should prefer the YouTube platform.
Summary: It depends on one's preference. Youtube is for the ones who are fine with showing their face or voice over, while blogging doesn't need either of them.
So, these are the differences between blogging and youtube, according to me. If you ask me personally, Both platforms have equal potential to build a pathway to your career. As technology advances, so do people's interests in them. They both have their own benefits and advantages. You cannot underestimate the value of blogging or either youtube.
In reality, what matters is not whether one of these platforms is the best. What matters is which one of these platforms you'll utilize.
Similarities:
No Plagiarism on Blogging and Youtube
Plagiarism is an act of stealing other's information or ideas without the consent of the creator. Google always inspects every blog created in their system. If it finds out anything suspicious, it will penalize you for plagiarizing other's work as your own.
Youtube:
Youtube automatically finds out videos with  duplicated content or music. If your video content matches an existing video, you will receive a copyright claim for it. If you get three copyright strikes continuously on YouTube, you will be banned and your channel will be suspended. That's the worst! So don't ever do this.
Having said that, there are some cases you might be using other's work for fair purposes. So, it's suggested to accredit the original source & mention copyright disclaimer text in the description. There will be lesser chances for a copyright claim.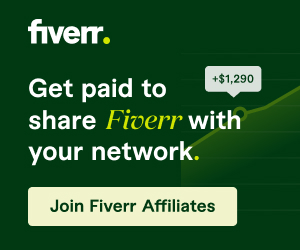 Blogging:
If you're using other's content. You should give credit to them underneath the content. You probably use other's images for fair purposes. Under those circumstances, It's mandatory to cite the original source to avoid potential penalties. If you fail to do it, adsense will stop advertisement services on your blog. Thus, it would be wise to take only images from free royalty sites like Unsplash, and pixabay to avoid copyright claims.
No matter if you are on Youtube or Blogging. Perseverance, Commitment, and Patience all contribute to success. It is always better to stand out among other content and provide information in your own unique way. Quality defeats quantity. It may take you a year or even more. But, progressive success is better than overnight success.
Why are you trying so hard to fit in when you were born to stand out? 
To wrap up this article. I would like to recommend you to explore:
You might be interested in these articles, Have a look at them